Regular price
Sale price
$9.00 USD
Unit price
per
Sale
Sold out
Experience the power of our activated charcoal face mask, a gentle detoxifier that will revolutionize your skincare routine. Formulated with a combination of earth-based and sea clay, this mask effectively draws out impurities, unclogs pores, and restores your skin's natural radiance. Say goodbye to blackheads and hello to a soft, smooth, and clear complexion.
Activated charcoal is a superstar ingredient known for its exceptional ability to clear blackheads and eliminate toxins from the skin. Paired with sea clay, this mask becomes a powerhouse for absorbing excess oil, preventing breakouts, and promoting the healing process after breakouts. Sea clay also provides gentle exfoliation, leaving your skin refreshed and rejuvenated.
Indulge in the luxurious sensation of this mask as it effortlessly removes all the junk and yuck from your pores, revealing a revitalized and purified complexion. Experience the deep-cleansing benefits, unclogged pores, and exfoliation that this charcoal, dead sea clay, and bentonite face clay offers.
In addition to its detoxifying properties, our face mask provides oil control, soothes and calms the skin, and delivers anti-aging effects for a youthful appearance. With regular use, you can expect your skin to feel soft, smooth, clear, and thoroughly cleansed.
Please remember to perform a patch test before applying any new product to your skin to ensure that you don't have any adverse reactions or allergies. Your skin's health and well-being are of utmost importance to us.
Unlock the transformative benefits of our activated charcoal face mask and embark on a journey to healthier, more radiant skin. Elevate your skincare routine with a product that is gentle yet effective. Embrace the natural radiance that awaits you and indulge in the remarkable benefits of our charcoal-infused formulation.
Tell a friend
Ingredients

Activated Charcoal, Bentonite Clay, Dead Sea Clay, and Diatomaceous Earth
Additional Information

We recommend you patch test any and all products before use. If any irritation occurs, discontinue use.
View full details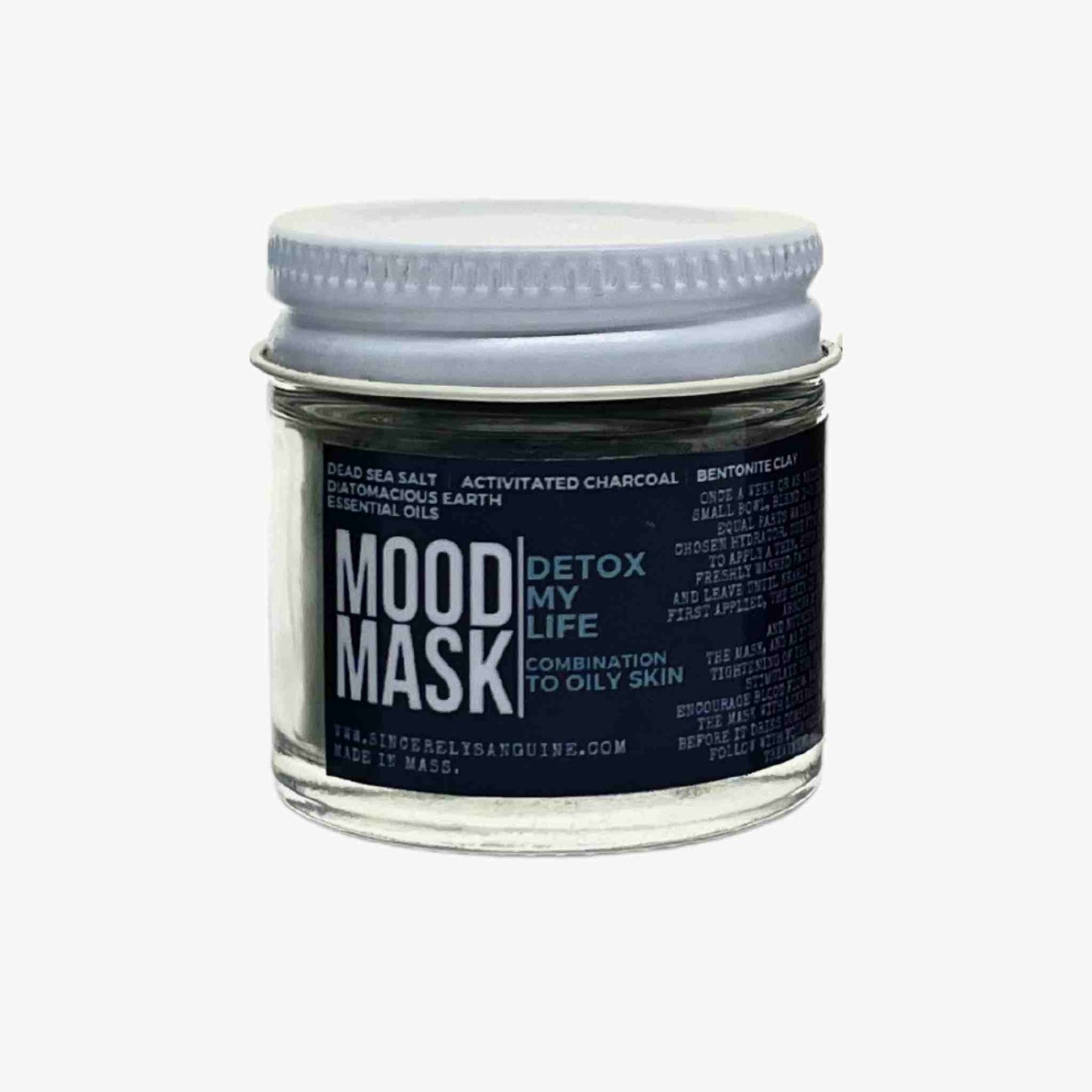 Mood of my life!
This mood mask feels so bomb on and when you take it off you feel glowyyy!!! Also, it pretty much melts right off compared to some clay masks that leave lots of mask residue after the initial rinse off. I felt so fancy, special, and clean after using this product! Will definitely buy when I run out of mine. It lasts a while since you add 1/2 water and 1/2 powder to make your mask 💕 I mixed mine in the lid, but you can use another small bowl ☺️🥰